Page 1 of 7
A generous offer by the Greek Government made in 2000

An offer that would be difficult to refuse.

The Greek Government has now proposed to the British Government to put aside the question of ownership. Instead the Greeks are inviting their colleagues at the British Museum to join them with the aim of reuniting the surviving sculptures in one place: in the new Acropolis Museum that will be expressly built in order to house all the Parthenon sculptures. This offer was clearly proposed by two Greek Ministers of Culture and expressly stated by Foreign Minister George Papandreou who gave evidence on 5th June 2000 to the House of Commons Culture, Media and Sports Committee.

Furthermore, Mr. Evanghelos Venizelos, the Greek Minister pledged that when the Parthenon sculptures are returned, the Greek Government will make sure that the Duveen Galleries would always host Greek antiquities on loan for exhibitions. Greece would be willing to send rare and even newly discovered antiquities, which have never been seen outside Greece.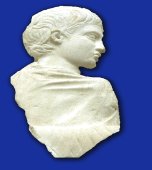 They should be relocated in Athens.