Article Index
Page 1 of 3
Our Composition, Supporters and Aims
---
We are a group of British people who having considered the case for the reunification of the Parthenon Marbles strongly support it and wish to campaign to achieve it.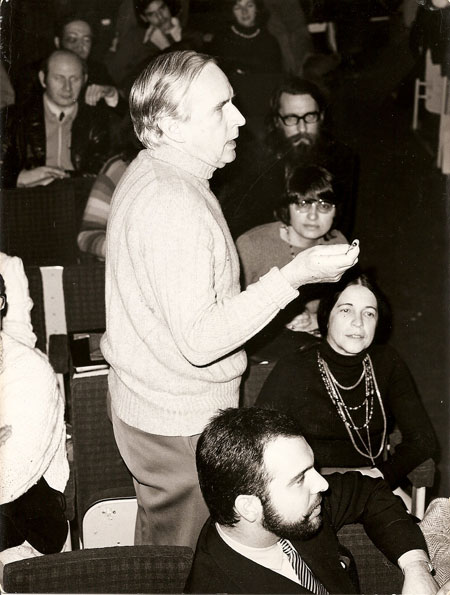 The inspiration came from Melina Mercouri's passionate appeal to help return the Parthenon Marbles to their rightful home in Athens, at the International Conference of Ministers of Culture in Mexico, August 1982. The idea to set up a British Committee for the Restitution of the Parthenon Marbles came from James Cubitt, a distinguished British architect. He firmly believed that the Parthenon Marbles, as integral architectural members of a unique and internationally valuable monument, should be assembled together in a museum as close to the Acropolis as possible. This would restore the beauty and meaning of the Parthenon, as well as its physical and scholarly integrity. The aims of the Committee, as originally defined, are as follows:
"To secure the reunification of the Parthenon Marbles to Greece in accordance with the resolution of the UNESCO Conference of Ministers of Culture held in Mexico on 4 August 1982. To this end - we intend to present the case as fully as possible to the British public and to bring the most effective pressure on the Trustees of the British Museum and the British Government. "
The Committee was then set up in 1983 under the chairmanship of Robert Browning, Emeritus Professor of Greek at the University of London, an eminent scholar and polymath, internationally renowned and universally respected. James Cubitt, well known and respected architect was the first honorary member for the Committee, sadly he died shortly after it was set up. Eleni Cubitt, film producer and wife of James Cubitt became the Secretary, she retired from active day to day duties in 2012.
The first Members that joined the Committee were:
Christopher Price - journalist and broadcaster, former MP who had chaired the Arts and Education Committee for many years at the House of Commons.
Brian Clark - playwright well known for his play Whose Life Is It Anyway?
Professor Sir Michael Dummett
Professor George Forrest
Professor John Gould
Chairmen of the Committee:
Robert Browning , Emiritus Professor of Greek at the University of London (1983-1997)
Graham Binns, arts and broadcasting administrator and campaigner (1997-2002)
Anthony Snodgrass, Fellow of the British Academy, Professor Emiritus of Classical Archaeology, University of Cambridge (2002-2010)
Eddie O'Hara, former MP for Knowsley South, (2010-2016)
Deputy Chairman of the Committee:
The Committee is now made up of:
Eleni Cubitt - Founder
Professor Anthony Snodgrass- Honorary President
Dame Janet Suzman - Chairperson
Profesor Paul Cartledge - Vice Chairman
George Bizos SC - distinguished South African Human Rights Lawyer who defended Nelson Mandela. He was appointed Ambassador of Hellenism by the Greek Government in 2006. He is a keen supporter of the Return
Dr Chris Stockdale - fund raising events including swimming between Paros and Delos, cycling from the British Museum in London to the Acropolis in Athens
Keith Hunter - OBE
Professor Judith Herrin - distinguished scholar
Professor Oliver Taplin - distinguished scholar
Dr Peter Thonemann
Professor Edith Hall
Professor Constantine Sandis
Benjamin Ramm
Alexi Kaye Campbell
Christina Borg
Stuart O'Hara
Phil Reeve - IT
As soon as the Committee was established it attracted notable supporters. To name only a few:
Sir John Mortimer - CBE, QC
Lord (Ted) Willis
C.M. Woodhouse DSO - distinguished soldier, scholar and one-time MP
Lord Ponsonby - at that time Labour Whip at the House of Lords
Janet Suzman
Spike Milligan
And from across the pond:
The Committee has also received great support over the years from a number of distinguished actors such as:
Judi Dench
Vanessa Redgrave
Ian McKellen
Fiona Shaw
More recent supporter to the cause include:
Joanna Lumley
Stephen Fry
George & Amal Clooney
Liam Neeson