Details

Published on Thursday, 15 June 2017 19:04
On Tuesday, 20 June 2017, the superlative Acropolis Museum in Athens, Greece will celebrate 8 years since it was first opened to the public in 2009.
Over eleven million Greek and international visitors have visited the Acropolis Museum since 20 June 2009.
Members, including the founder of the British Committee , Eleni Cubitt, were present for the opening in June 2009 and have since travelled back to visit again and again.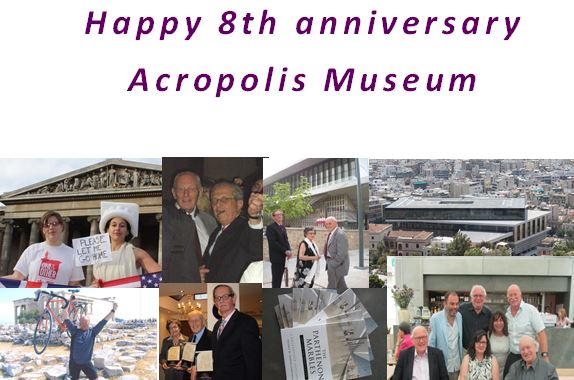 "The Acropolis Museum and its exhibits are special. We wish to congratulate Professor Pandermalis and the entire team at the museum for all of their passionate dedication to providing a memorable experience for over 11 million visitors to date.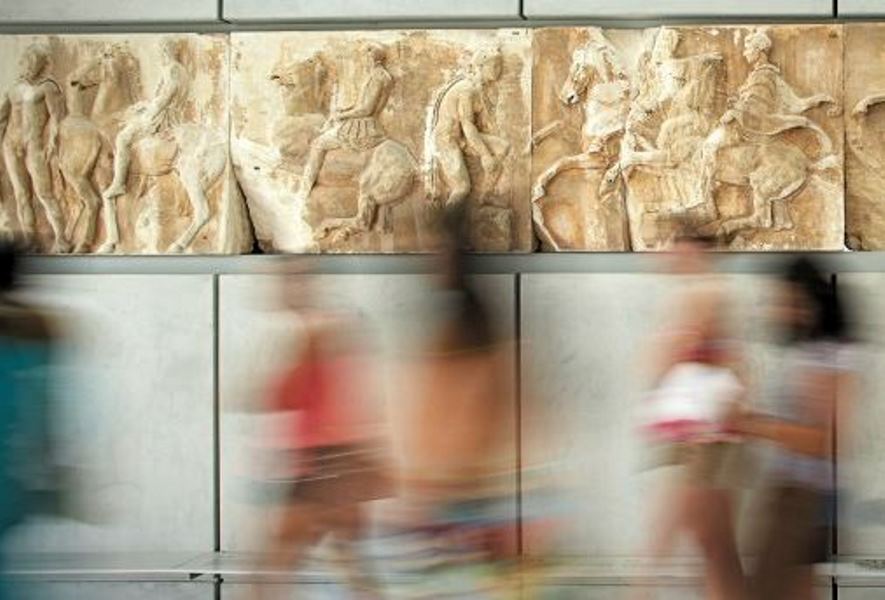 All the members of the BCRPM have enjoyed memorable personal visits over these 8 years, as well as attending conferences to speak on the cause that is at the heart of our campaigning - the reunification of the Parthenon Marbles" commented Vice-Chair Professor Paul Cartledge.
On Tuesday, 20 June 2017, the museum will hold a special video presentation showing the Acropolis caves and the findings unearthed on the Acropolis.
At midday there will be a press conference and at 9 pm the Orchestra of the Centreof Arts & Culture of Dion will perform renowned Greek songs in the courtyard of the Museum's entrance. Soloists Vassilis Lekkas, Alexandra Gravas, Babis Velissarios and Filio Servou will participate, and the concert will be conducted by Nikos Patris.
The museum's exhibition areas and the restaurant will be open from early in the morning until midnight. Admission will be free from 8 pm onwards.