Details

Published on Thursday, 09 June 2016 08:19
It is lunacy to believe you own the moon, and no amount of tomato juice you spill into the sea will make its water yours. Yet we ask the question "who owns antiquity?" as if it were a sane one.
There is a reason for this. It's the reason why Dennis Hope, founder of the Lunar Embassy and self-dubbed President of the Galactic Government, is no lunatic but an entrepreneur who has sold over 600m acres of "extraterrestrial real estate" to over 6m people. It's the reason why Nestlé has rebranded itself as a corporate water steward, while bottling ground water at the expense of local communities.
It's also the reason why today (07 June 2016), on the 200th anniversary of the British parliamentary vote to purchase the sculptures that Lord Elgin sawed off the Parthenon, the British Museum continues to insist that its trustees are legally entitled to the sculptures.
Read more from this article in The Conversation here.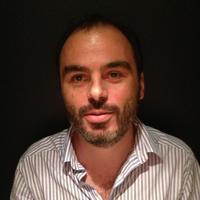 Constantine Sandis, Professor of Philosophy, University of Hertfordshire