2016 Archived News
Details

Created on Friday, 18 November 2016 14:41
Written by Editor
The world watched and listened on Wednesday 16 November, as President Obama fulfilled a childhood wish to visit the Acropolis in Athens.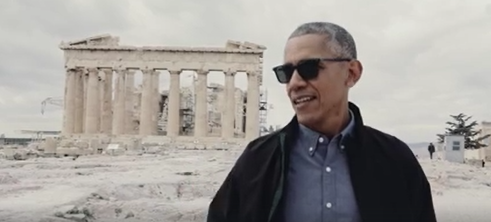 Adding photos of President Obama walking around the Parthenon on BCRPM's facebook page some commented that President Obama was 'fortunate to have the Acropolis to himself'. But for a US President with great understanding, we thought he deserved the exclusive visit as a worthy fulfilment of his dream.
President Obama's visit to the Acropolis Museum was also a highlight - seen below walking with Professor Pandermalis along the magical Parthenon Gallery (many casts  of the original pieces, still in the British Museum) and views to the Acropolis and the Parthenon.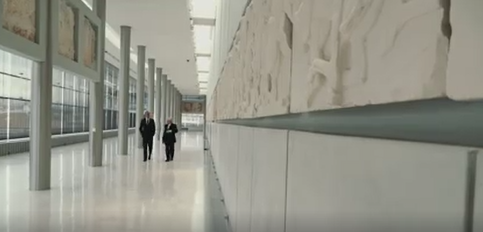 And today, as this week comes to a close, we reflect on the many clear and concise refrerences that President Obama and others have made about democracy. 
BCRPM's Vice Chair Professor Paul Cartledge published a book on that very topic earlier this year and Benjamin Ramm interviewed Professor Cartledge about democracy post Brexit:
https://www.youtube.com/watch?v=pRxN877n6Lc&t=2s
Today we're also inspired by Edith Hall's article, aptly entitled 'Making democracy thrilling'.   
Edith concludes: 'Cartledge has an unrivalled eye for detail, as the sensitively selected visual images reveal. But what makes this book most memorable is his true ear. Time and again, he points out how the democratic phrase or mot juste has been instrumental in changing history, from the slogans inscribed on ostraka (the pottery shards used in Athenian ostracism), to Rainborough's 'the poorest he that is in England hath a life to live, as the greatest he' and Lincoln's incomparable formulation 'government of the people, by the people, for the people'. The restatement of these resonant phrases leaves Cartledge's reader not only informed, but inspired.'