2016 Archived News
Details

Created on Monday, 01 August 2016 12:06
Written by Editor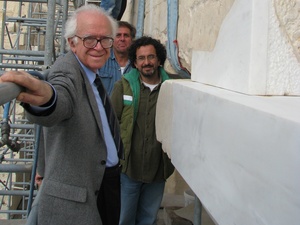 Among all the friends of our cause, whether in Greece, Britain or other countries, Charalambos Bouras stood out not just for his high standing and dignity, but especially for his practical knowledge and expertise in the architectural field.   Architecture has a central importance in the movement for reuniting the Marbles: it was the architecture of the Parthenon, perhaps even more than its sculptures, that suffered worst from Elgin's vandalism.  
So to have the friendship of this uniquely respected authority was a real boon.
That respect was based above all on his achievement in regard to the restoration of the Parthenon and the other Acropolis monuments.   As President of the Committee for the Conservation of the Acropolis Monuments, Professor Bouras was involved in a whole series of enlightened decisions, taken after the beginning of the most recent programme of work in 1975.   The enhanced status given to YSMA, the Acropolis Restoration Service, resulted in expediting the work to the point where completion could be achieved in most of its essential aspects.  
Co-operation between a scholarly committee and a huge team of technical experts had brought about something that is secure against even the most jaundiced disparagement of Greece and its cultural policies.   He was the natural choice to contribute a chapter on this work of rescue and restoration to the 2008 edition of the late Christopher Hitchens's book, The Parthenon Marbles:The Case for Reunification.  
Those of us who met him in person will always remember Charalambos Bouras for his wisdom and restraint: quite simply, he seemed to be operating on a higher level than the rest of us.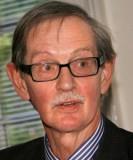 Professor Anthony Snodgrass, Hon President for the British Committee for the Reunification of the Parthenon Marbles
The Committee of the BCRPM has learned with great sadness of the death of Professor Charalambos Bouras, a leading light of the campaign to restore and conserve the monuments of the Acropolis. We send our deepest condolences to all Professor Bouras's family, friends and colleagues.
Paul Cartledge, Professor of Greek Culture emeritus University of Cambridge Faculty of Classics and Vice-Chair of the BCRPM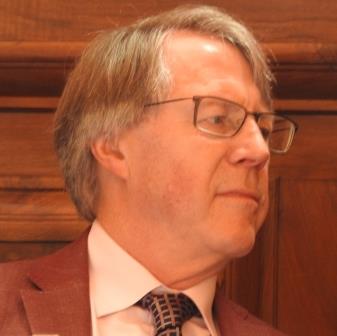 In addition to Charalambos Bouras many achievements and publications including the report of the 2013 international consultation on the future of the Acropolis, I will remember him - and miss him - as a generous friend.
I will treasure my own conversations with Charalambos but especially during a wonderful walk round the peripatos. Although he leaves a huge gap, am certain that all those working with the Acropolis Restoration Service will continue Professor Bouras great work.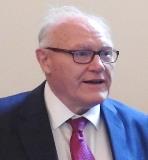 William St Clair