2014 Archived News
Details

Created on Monday, 20 October 2014 22:25
Written by Editor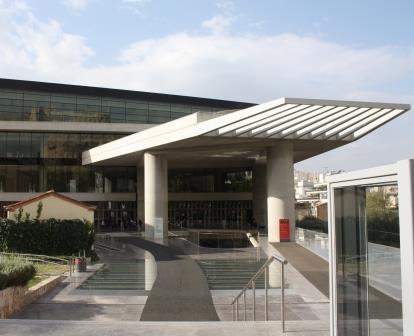 Now that the dust has settled what is the net outcome of the highly publicised visit of Amal Alamuddin-Clooney to Athens to advise the Greek Government on its policy in demanding the return of the Parthenon marbles currently in the British Museum? Because of her A list status, her involvement has brought exposure of the issue, both in Britain and throughout the world, to people and places to which it has never before penetrated.
We know from experience that it will consequentially have brought an incalculably valuable boost in support for the campaign. But the principles and practices of the campaign remain the same. For the foreseeable future we carry on as normal, campaigning to persuade the British Government, either directly or through the pressure of all the public and professional opinion (of all sorts) which we can muster in our support to accept the case for the reunification of the Parthenon marbles.
"Professional" includes not just museum professionals, important as they are, but actors, authors, journalists, athletes, indeed anyone in the public eye who has a public following which can be reached through their interest. We have abundant evidence that when the public are made aware of the issue they tend by a large majority to support reunification. The more of this support we can demonstrate the stronger is the case we can make to the British Government that, if it won't search its own conscience, it is out of step with the public it represents in resisting demands for reunification.
So, thank you Amal Alamuddin-Clooney for your active involvement in the campaign for the reunification of the Parthenon marbles. Not only have you created a surge of British public interest in (and, predictably, support for) this reunification but also the world wide awareness of the issue which you have caused will, predictably, bring discredit to Britain for as long as our government fails to respond. Please continue, with your husband, to demonstrate your support for our campaign.
Eddie O'Hara, Chairman, British Committee for the Reunification of the Parthenon Marbles

For more artilcles:
As a Briton, I hang my head in shame. We must return the Parthenon marbles, Helena Smith, Observer, 19 October 2014
LOOK, I'm as big a patriot as the next Briton but honestly, we have to give the Elgin Marbles back to Greece, Richard & Judy, Express, 18 October, 2014
George Clooney's wife Amal Alamuddin aids Greece's bid for return of Elgin Marbles, Nick Squires, Telegraph, 08 October, 2014
Amal has the Greek gods in her sights, Evening Standard, 08 October 2014